Pressure Calibration Workshop
This workshop is a practical one-day session dealing with all aspects of pressure gauge and transducer calibration. It is especially useful for staff involved in testing and calibration of pressure gauges by comparison against reference pressure gauges or deadweight testers.

Calibration is more than simply checking or adjusting an instrument. Calibration involves ensuring the gauge under test is working properly, ensuring the reference instrument has a traceable calibration, comparing the two instruments using an appropriate method, and calculating the measurement uncertainty.
This workshop teaches attendees an efficient method to calibrate pressure gauges that meets the technical, quality and legal aspects of calibration. A feature of the method is the straightforward way that the measurement uncertainty is calculated.
The presentation includes many demonstrations and hands-on activities that will be of interest to new and experienced users. By the end of the day, attendees should be able to calibrate a pressure gauge, calculate the associated measurement uncertainty, and carry out regular in-service checks on reference equipment.
Standard Cost $950 + GST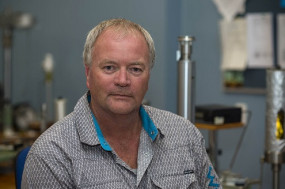 Darrin Jack
Research Technician | Mass and Pressure
Darrin has been in metrology for over 30 years and has become a specialist in the measurement of pressure. He has a strong working knowledge of a wide variety of methods of determining pressure, including calibration of high-accuracy barometers, gas and oil deadweight testers, as well as manometers and transducers. He has developed and presented training workshops on pressure calibrations. Darrin helped design and build the DHi twin pressure balance system that is used as the primary pressure standard for New Zealand. This is used to realise, maintain and disseminate the Pascal.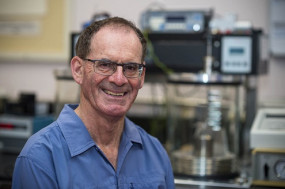 Mark Clarkson
Principal Research Scientist | Mass and Pressure
Mark Clarkson has worked as a metrologist since 1990 in the areas of mass, force, density, pressure and optical measurement. During this time, he has also been a technical assessor for IANZ assessments of Metrology and Calibration laboratories. He has developed and presented training workshops in mass, density and pressure measurement and uncertainty calculation for testing laboratories. Mark's research interests include development of a non-artefact mass standard utilising a pressure balance, and he is also a guest lecturer at Victoria University of Wellington.
General Programme and Learning Outcomes
Topics include:
Selecting pressure measurement equipment
Use and maintenance of deadweight testers and reference gauges, including carrying out in-service checks
Understanding deadweight tester and reference gauge calibration certificates
Methods of pressure gauge calibration using either deadweight testers or reference gauges
Calculating measurement uncertainty
Meeting ISO17025 or in-house quality requirements for traceability
The material in this course is based on MSL Technical Guides TG13 (Pressure gauge calibration), TG16 (Care and use of a deadweight tester) and TG36 (Calculating deadweight tester pressures).
Course Qualification:
Students will receive a course attendance certificate.

To be scheduled
Lower Hutt
MacDiarmid Centre, Callaghan Innovation
69 Gracefield Road, Gracefield
Lower Hutt
Free Parking

Approximately 45 minute drive from Wellington Airport, 30 minutes from Wellington CBD
Course Times
Welcome tea and coffee
All courses commence at 9:00am sharp and end by 5:00pm, unless otherwise noted in the registration form.
Catering
Catering includes Morning Tea, Lunch and Afternoon Tea. Please indicate dietary requirements on the registration form.